Wall Art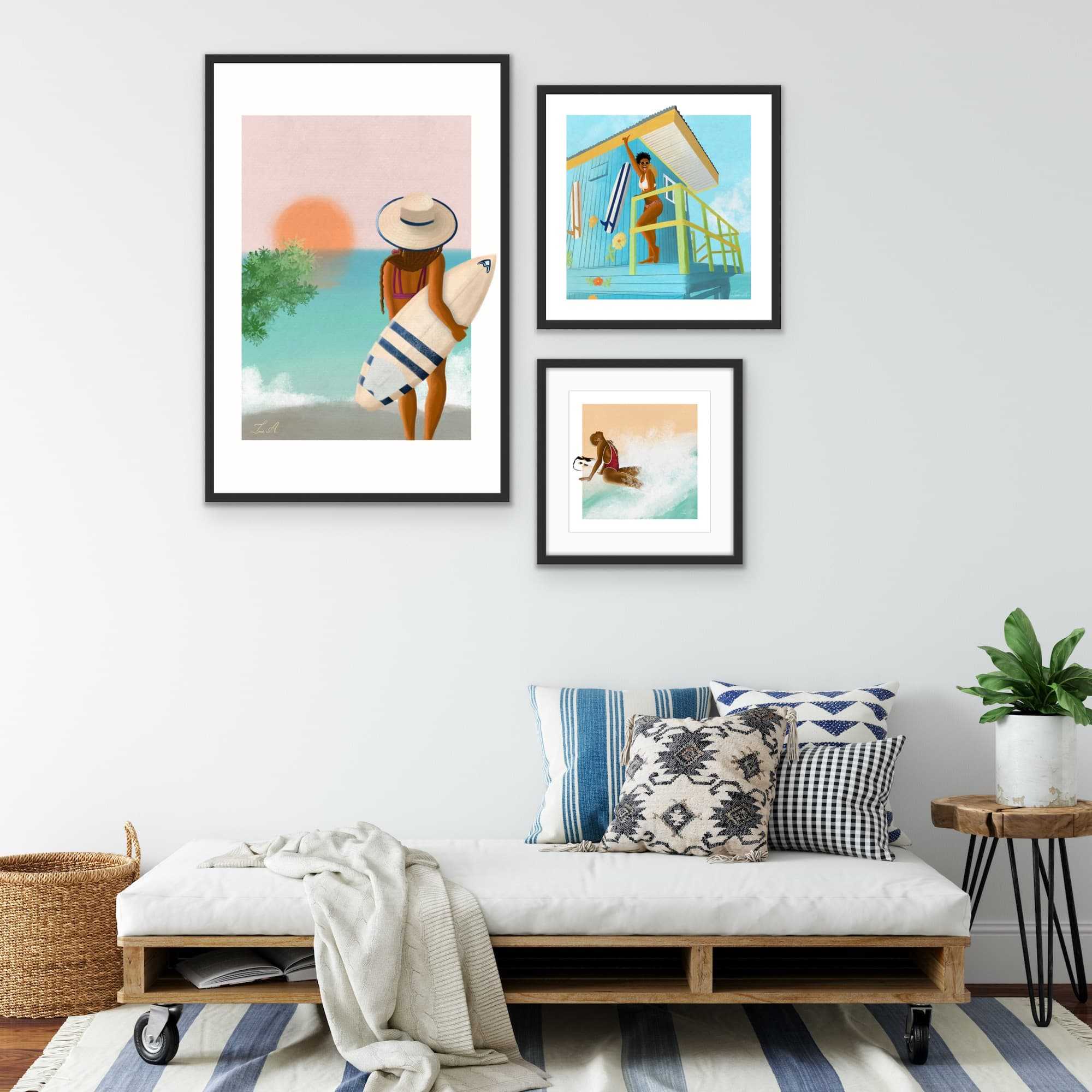 These illustrations are hand-drawn and digitally edited by me in order to create unique, textured images.
Every poster is printed on quality, durable matte paper and will add character to any space it is placed in.
By buying these art prints you not only support me as a local artist in France, but my goal of pushing the not-so-popular narrative of black women and their love of water 😊.
Articles